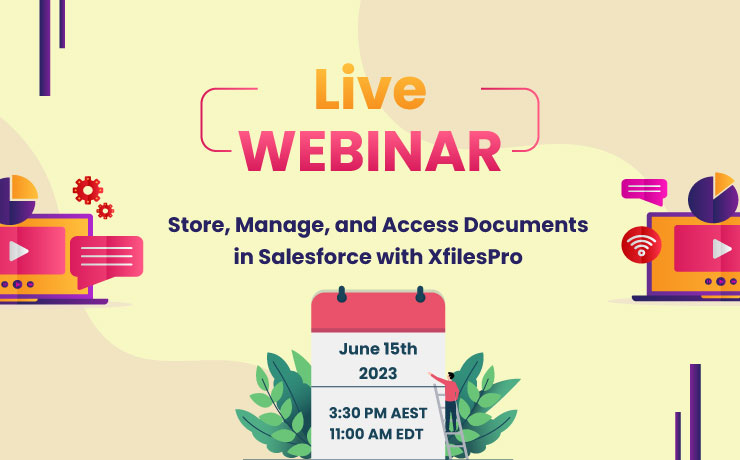 If you have been using Salesforce for a while, you must have faced the inconvenience that the growing volume of files created in your org. The overloaded file storage space must have brought you nothing less than a horrific file management experience in Salesforce.
Have you thought about overcoming this hurdle? Or have you already taken preventive measures against it?
If you're in the first category, you know that reducing the file volume in Salesforce is not a solution as your growing business mandates more and more files. So, you can think only about a solution that can eliminate the hurdles of managing a huge number of files within the Salesforce Org.
If you're truly on the search for a solution to overcome the file management challenges, we suggest you achieve peace of mind with XfilesPro. With this no.1 file management application in AppExchange, you can simplify the complexities that growing file volumes bring in your workflow and elevate your file management experience in Salesforce.
If you are curious to learn more about XfilesPro, we welcome you to join our upcoming webinar on 15th June 2023 where we will talk about how to efficiently Store, Manage, and Access Documents in Salesforce with XfilesPro. Our key speakers Sambit Samant (Principal Consultant, Product) and Shreshth Tiwari (Lead Consultant, Product) will expound on;
Challenges in Document/File Management

Best Ways to Manage Large Volumes of Documents in Salesforce

How to Overcome Storage Limitations

How to Enhance File Management Experience

How to Access Files Easily
Join us at 3:30 PM AEST or 11:00 AM EDT at your convenience by registering here.
Hope to see you in the webinar!