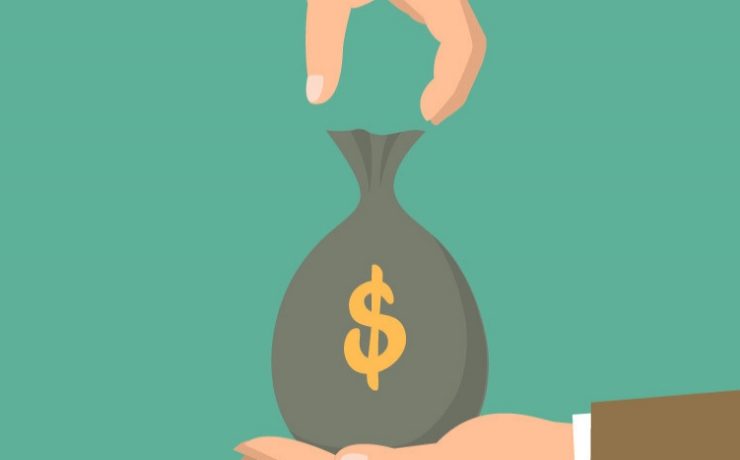 Last Updated: September 22, 2023
A typical sales cycle consists of multiple numbers of contacts, emails, opportunities, accounts, proposals, quotes, and also maintains a lot of documents of different types & needs including files, notes, and attachments. Often it becomes challenging for a sales rep to manage this much information of a single customer. And there are many such customers and information related to them which each sales rep has to deal with. Same with service agents as well in order to deliver seamless customer service. To keep all this information, you need a lot of storage space as well. Salesforce offers different types of storage options to keep specific types of information.
All the files that are generated while using the CRM automatically get stored in a dedicated file storage space. This includes files generated by standard users, community users, files from 3rd-party AppExchange apps connected with the CRM, Chatter files, and other custom Salesforce apps. The default file storage space is limited in Salesforce as it is primarily not a storage system. Once users run out of their allocated file storage, either they need to buy additional storage from Salesforce or need to find another way to optimize the existing storage. 
Are you among the customers who are still upgrading expensive additional file storage space from Salesforce? To help you prevent paying high Salesforce file storage costs, XfilesPro offers an advanced file management application to manage a large number of Salesforce files with ease. With XfilesPro, Salesforce customers can automatically move Salesforce files to any external document storage system of their choice. This could be cloud document storage systems like SharePoint, Amazon S3, OneDrive, Google Drive, or On-prem storage systems.
Before learning more about XfilesPro, let's see how much file storage space you get in Salesforce & what are the costs associated with it.  
How much file storage space do you have in Salesforce?
Currently, Salesforce offers 10GB of file storage per org for Contact Manager, Group, Professional, Enterprise, Performance, and Unlimited Editions. The Essential edition is allocated 1GB of file storage per org. Orgs are additionally allocated file storage based on the number of standard user licenses. In Enterprise, Performance, and Unlimited Editions, orgs are allocated 2 GB of file storage per user license. Contact Manager, Group, Professional Edition orgs are allocated 612 MB per standard user license, which includes 100 MB per user license plus 512 MB per license for the Salesforce CRM Content feature license. An org with fewer than 10 users will receive a total of 1 GB of per-user file storage rather than a 100 MB per-user license.
What is the file size limit in Salesforce?
The file size that is usually seen, is the 2 GB upper limit. In fact, this is the maximum size allowed by the Salesforce system. Since Salesforce has always been integrating with other applications, it should fit all those limits where they are applied. For instance, if there is a 10 MB limit to the file sizes in Google Drive. In a similar manner, the 5 MB single file or the 10 MB file for attachment should not necessarily be a limit by Salesforce, but one must adhere to it.
Why is XfilesPro a Better Choice for Salesforce Storage Management?
With XfilesPro, Salesforce customers can completely avoid paying additional file storage costs as they can easily move files from Salesforce to less expensive secondary storage spaces. This migration ensures Salesforce app never hits its storage limits while files are also accessible. Using XfilesPro for Salesforce not only makes the CRM efficient but also allows customers to use a comprehensive document management system with SharePoint, S3, OneDrive, or Google Drive. 
Apart from integrating Salesforce with external storage systems for file migration, XfilesPro also offers multiple other features such as folder structure for files, file syncing between systems, community portal file migration, one-time migration of large volumes of files, Salesforce1 mobile support, and more. This ensures customers optimize their file management experience in Salesforce & maximize their ROI as well. Want to explore XfilesPro's awesome features and outstanding capabilities? Get your hands on this datasheet and discover what XfilesPro can do for you!
Quick to Setup & Easy to use
XfilesPro can be installed from AppExchange. With a quick setup process, the app can be ready to use within minutes. The simple UI & admin-friendly in-app guides make XfilesPro one of the most easy-to-use applications.
Powerful capabilities
XfilesPro can easily process files of any type & size. While doing large file offloading from Salesforce to an external system, XfilesPro ensures the highest speed & security. XfilesPro can also deal with large-size files very easily.
Superior versatility
XfilesPro gives you all the options to manage files in Salesforce without any hassle. It supports both Lightning & Salesforce1. Additionally, XfilesPro can work seamlessly with any Salesforce app such as Sales Cloud, Service Cloud, as well as Experience (Community) Cloud. Customers can also move files generated from any 3rd-party AppExchange app to their external storage system using XfilesPro.
Benefits beyond cost
Though XfilesPro is considered a massive storage cost saver for Salesforce customers. However, there are benefits such as better file collaboration, easy file sharing, intelligent folder structure, syncing, etc. that make the app more powerful & popular.
Does your business deal with a lot of files? Is additional storage costs a burden for your business? Make the smart choice & get in touch with us for a quick XfilesPro demo to see how the application can make Salesforce file storage management easy & cost-effective.
On-demand Webinar
The Art Of Managing Salesforce File Storage Cost-Effectively