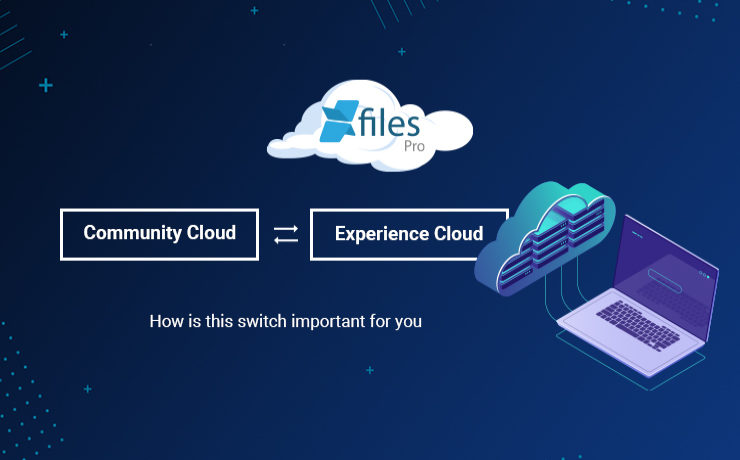 The exigency to create a digital presence has never been so high as is during these changing times. The COVID-19 pandemic has revealed certain things about the digital transformation. First, that digital experience is crucial for a business' survival, and second, that end-users expect easy and intuitive online interaction with companies. This interactive digital experience offered by the companies is what connects the customers to the digital transformation, thereby empowering them to engage further and take action themselves.
Keeping this need for digital transformation in mind, enterprises must focus on certain factors that are pivotal in making this leap into an all-digital world:
Firstly enterprises must pay attention to gaining customer experiences, getting them to the market quickly, and then aligning them with the changing market trends.

Secondly the customer interactions must be kept as personalized and actionable as possible, which is directly linked to the ease of business processes that empower customers to take action.

Finally, a consistent ecosystem must be ensured across a multichannel customer journey so as to facilitate better customer retention.
Owing to these requirements, Salesforce came up with the idea of revamping and relaunching the Community Cloud as the Experience Cloud mission and roadmap. The Experience Cloud is a digital experience platform that supports enterprises in quickly building inter-linked CRM-powered digital experiences for their customers, partners, and employees. Loaded with features from the Salesforce CMS, the Experience Builder, and several prepackaged apps, the Experience Cloud allows companies to create and deliver personalized content across different websites, portals, mobile apps, and storefronts.
With Experience Cloud, organizations can quickly and easily build websites, mobile applications, and other such digital touchpoints in order to engage their customers and digitize business processes so as to move ahead in the online-first world. Customers stand to gain a competitive edge over their rivals because they can launch fast, connect every experience to data, and tie everything together across a seamless customer journey.
Experience Cloud is also a part of the newly introduced Salesforce 'Digital 360', along with other existing components within the Salesforce Customer 360 platform, namely Marketing Cloud and Commerce Cloud. Altogether these components help market leaders in transforming their customer engagement and accelerating growth in this digital, work-from-anywhere world. It gives customers a scalable and data-driven source for personalizing their customer experiences, right from marketing emails and timely ads to online shopping and curbside pickup.
XfilesPro helps Salesforce customers having community portals, manage their community user generated files to store in external systems in order to optimize their native file storage with seamless collaboration. To know more, please get in touch with us.