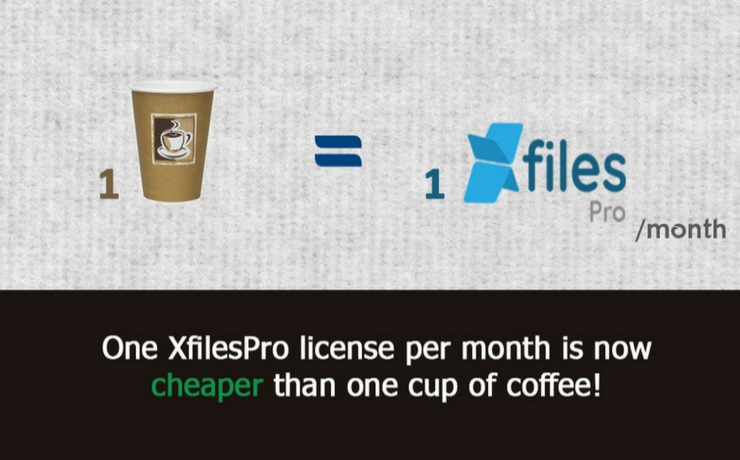 Are you still stuck with that Extra storage space in Salesforce? If yes, then it's time for you to think again!!
Today let us discuss about some ways in which, you can reduce that extra payment to Salesforce. Selecting the appropriate CRM system has been a daunting task. This is indeed considered as one of the most important and effectual decision for business owners. It is highly necessary to evaluate each considered solution before settling down to any platform. One of the crucial factors for such surveillance is the huge cost.
XfilesPro is proud to take you to a tour of the various ways with the help of which you can achieve best Salesforce cloud storage solutions. Such additional expenses may lead the user to pay more at the end of the day with twice the amount which was initially intended. One such instance is, Salesforce. Users must know that over the years, business ventures have been growing with Salesforce, so does their data and files. Hence, a limit in the storage capacity arrives eventually. XfilesPro assists you to store all your files with ease and simplicity within an external storage of your own choice.
XfilesPro claims, to save almost 45% of your native Salesforce storage cost and having the license cost per month even cheaper than a cup of coffee. But the question is how? Let us have a look.
The Productive Approach
Seamlessly integration with thousands of apps can store your files safely with XfilesPro. Amazon S3 and Google Drive storage options, combining with more, to apprehend an intelligent Salesforce file storage app, XfilesPro works for the faster results. Hence, less storage cost.
The Easy Mobility Option
Deeming with the access to securely move your files XfilesPro claims to save your thousands of dollars. Just as it is done on your desktop, users can attach any number of files via the attachment section. Case Logs, Legal Docs and even Marketing Collateral can be quickly added. Therefore, you do not have to add any further expenses to store such important documents.
A Simplified Control
Compliance and governance have been a seamless part of the way you work in the clouds, XfilesPro is said to quickly manage all the documents, along with easing up the existing storage facility at the same time. Just install the app, configure the storage option and you are ready to reduce the Salesforce storage usage to 90%, along with viewing all your existing files in Salesforce.
Folder Hierarchy
Organized and synchronized in the way to manage files, XfilesPro allows for managing all files and sort the data in an order desired. Searching for files in a vast ocean is like indeed finding a pin, hence the Folder Hierarchy, steps in and links all the object to the respecting folders. This makes XfilesPro more user-friendly and less complicated.
Lightning Customized Component
As seen XfilesPro have been guided with many essential features for its users. One of the most unique feature is to let use or re-use or even integrate any standard or custom object, applications, third-party application, communities, Salesforce1 or any other VF page. Upgraded and completely modified.