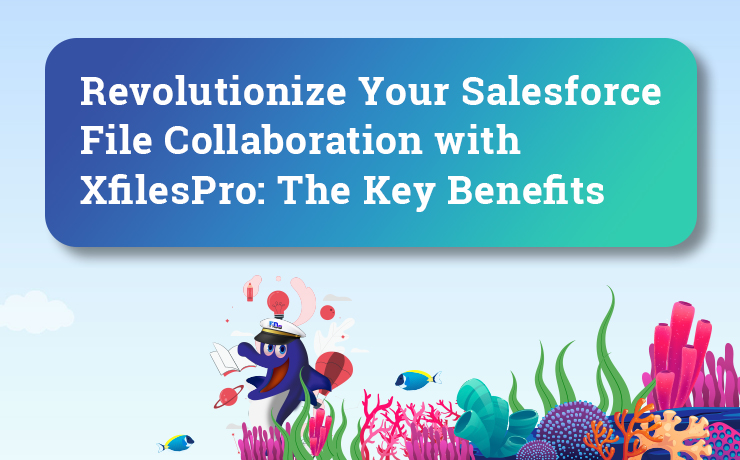 XfilesPro is the number one file management and Salesforce file collaboration application you can find on AppExchange to date. Team productivity and efficiency are one of the most important aspects and this can happen only with effective file collaboration. XilesPro's file management is always been a testament to file collaboration. This is very crucial for better teamwork, faster decision-making, and better project management outcomes. So, this blog will be a solution newsletter about how effective Salesforce File Collaboration is going to help you.
Streamlined Workflows
When there is a lack of Salesforce file collaboration, a lot of duplication of files takes place. But with collaboration, there is a seamless flow of work and users can work on the same file simultaneously. The Salesforce Admin can provide you with access and there is no disturbance in the workflow. In a nutshell it is a real-time collaboration on files.
Centralized File Management
Shared files in Salesforce come to be stored in a storage called centralized storage that has shared access to all the required users. By having one such storage, team members can access, share and collaborate on files from anywhere, at any time, thus making Salesforce File Collaboration a breeze.
Improve Your Productivity
With excellent file collaboration, productivity will score the highest. There will be no manual time spent on emailing the files back and forth, downloading or uploading files, creating multiple versions of the same file to be shared with others, and so on. It will help you to eliminate all the manual processes giving you further time to concentrate on the other aspects of work.
External Users
With the feature of file collaboration, the workflow has been seamless and flawless. External users are also able to access the files with XfilesPro's file management. Hence the feature of file collaboration comes to the rescue.
Massive Processing of Files
When you have your Salesforce integrated into external storage with the help of XfilesPro's file management, with the process of initial file migrating, the files can be exported to your storage. This in turn will reduce the time taken for processing and so on. Hence again XfilesPro is proving Salesforce File Collaboration to be an easy task.
Never underestimate file collaboration as it is one of the key aspects to getting your business going. This helps to streamline communication, minimize errors, and prevent version control issues. It also ensures that team members are working on the most up-to-date versions of files, reducing the risk of duplicate or conflicting work.
So, what do you say, let's book you a free demo. If your answer is yes, then click
here
.