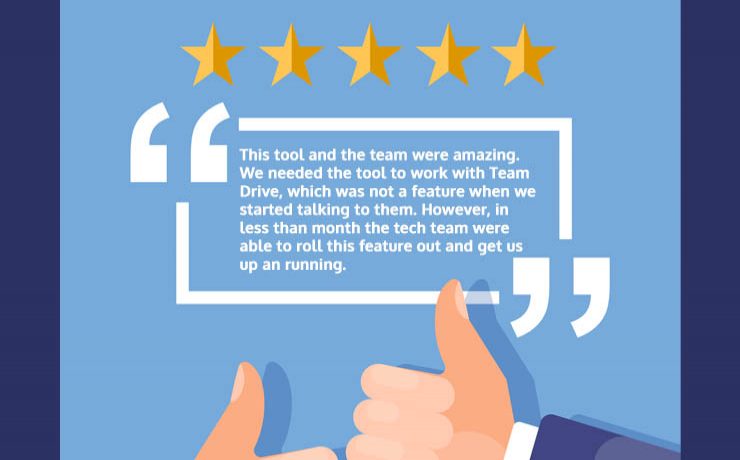 No technical challenge is greater when you are committed to achieving the highest customer success stiffened by top-notch technological expertise. Being an efficient and successful external file storage and collaboration solution for Salesforce, one of the aspects which makes XfilesPro distinct from other similar solutions is the high degree of customization. Different organizations have their specific requirements with different challenges; if a solution is not competent enough to meet specific business needs, it becomes difficult for it to excel and more importantly win customer trust.
And certain customization in the primary XfilesPro solution (an added feature) helped one of our customers to successfully store their Salesforce files in their most preferred external storage system. Carrie Picard who is the Director of Development of one of the leading non-profit organizations in the state of Connecticut, USA named East Coast Assistance Dogs (ECAD) has similar challenges managing her ever growing number of Salesforce files. Being a rapidly growing non-profit organization, ECAD was dealing with highly trained assistance dogs to help veterans, children, and people with disabilities to gain independence and mobility. As the service was expanding to other cities of the state of Connecticut and also to other states, Carrie started facing trouble managing the growing number of Salesforce files and storage space.
While detailing her difficulties to our support team, Carrie told that the application which they were using previously to store their files externally discontinued the service and she was having a tough time finding an alternative solution which can do the job efficiently. However, Carrie's biggest worry was, they wanted to store their Salesforce files in Team Drive as it is compatible with all platforms (Mac, Windows, Linux) and supports offline as well. But, most of the available solutions were not supporting Team Drive.
It was a challenge for us to
help Carrie with the best external file storage solution and save additional file storage costs. However, the bigger task was to customize the solution and make it compatible with Team Drive for file storage and collaboration, so that Carrie can use it to meet their specific goals.
Also read: How To Store Salesforce Files In External Storages Using XfilesPro: Steps To Follow
Rolling out this feature as quickly as possible was not that easy, but as we said at the beginning, 'no technical challenge is greater when you are committed to achieving the highest customer success backed by your top-notch expertise'. We were committed to obtaining the highest customer success for ECAD and our team of technical experts rolled out the feature just within few weeks. After adding Team Drive, XfilesPro replaced ECAD's old solution and offered a highly secure and easy-to-use external file storage and collaboration environment.
Carrie was highly surprised by the agility of XfilesPro team and she was all happy. Reviewing the application, she told "This tool and the team are amazing. We needed the tool to work with Team Drive, which was not a feature when we started talking to them. However, in less than a month the tech team were able to roll this feature out and get us up an running. They are dedicated to fixing any issues we had immediately. I would highly recommend this tool."
To know more XfilesPro customer stories, check out the solution in the AppExchange. If you want to store your Salesforce files in your preferred external storage system (either Cloud or On-premise), get in touch with our support team today!