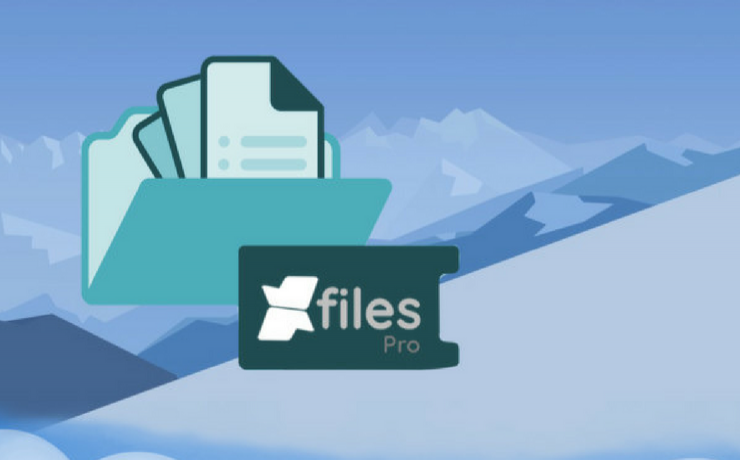 Data, files everywhere! Are you still trying to sort out your files within Salesforce? But do you have enough space?
These are few questions, you do not have to worry anymore. There are many external files storage applications available over the AppExchange platform. However, selecting the correct one can be a daunting task. Then, let us discuss about how to manage the XfilesPro, can become your one stop solution with robust services and enhanced platform. You can now seamlessly store their files, and processes to unleash both productivity and engagement for your business.
The competence of XfilesPro has increased, to help its users across domains to dive deeper customer obsession as well as augment their workflow at a much rapid pace. However, this has become more enhanced with the latest release of XfilesPro, integrating the advanced Google components.
The latest release has been integrated with many new features and components. These are designed in a manner to make the entire experience much more simple and easy for the users. Including features like:
Bidirectional sync
Create folders & subfolders
Map folders to an existing folder
Bread crumb view
Choose your folder name
Bidirectional sync:
Uploading and syncing files is now lot easier. XfilesPro, knows the pain of one-sided sync facilities. So, we have upgraded ourselves and made it easier for you to both upload and manage your files within GDrive, with our bi-directional sync facility.
No sooner you have configured GDrive as an external storage, we enable you to upload files from your Drive, and have them in your Salesforce record and vice-versa. The process of uploading the files can happen from any place and all your files will remain in your GDrive.
Also read-XfilesPro Now Supports Bidirectional Components For SharePoint
Now create folders and subfolders:
So, now when you have already managed your files, it's time for you to organize them perfectly. Now you can organize all your files with XfilesPro, by simply creating new folders and sub-folders within a record.
This feature will help you keep one stack of files separately from the other bunch in an organized manner. This ultimately helps you to navigate through the right folder.
So, install XfilesPro and get the perfect organization of your files.
Bread crumb view and navigate within Salesforce:
So, is your navigation from Salesforce to GDrive becoming very difficult, then navigate with XfilesPro navigation feature. Our feature, not only helps you with navigating folders within Salesforce, but at the same time you do not have to access your external storage for the same.
We have also introduced the breadcrumbs view and access of all your files within one particular folder. Hence, it makes it easier for you to move from one folder to another and choose to upload files in them. Unlike previously, you can now do everything at one place.
Map folders to an existing folder
Is it like this, that you are still struggling with the placing of your files, and whenever you are trying to upload some files, one of the structures gets disturbed. Then, worry no more, there is always an option to make way for solutions. This, XfilesPro have achieved the solution with the mapping of your existing folders.
You can now map your existing folders and also connect with the same without disturbing other folders. Hence, seamless upload is assured with XfilesPro. You can always choose an existing GDrive folder at the time when you are setting-up a storage to upload all your files to that existing GDrive folder. At the same time avoid manually downloading of files and then uploading them in a new folder.
Choose your folder name
As one of the features, default naming is record name+record ID. But now, one can customize it to what one likes. The 3.8 version of XfilesPro allows you to have your desired folder name.
To know more about XfilesPro , get in touch with our team.