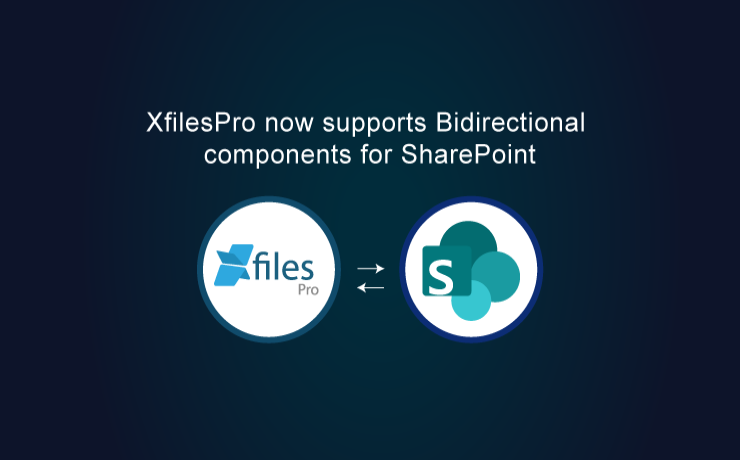 In our previous release, we introduced SharePoint as an external storage option for XfilesPro users. This means Salesforce customers can easily upload files to SharePoint using XfilesPro with seamless integration & collaboration. This will not only reduce significant file storage costs but also allow you to manage your Salesforce files stored in the remote storage without affecting the user experience.
Since we introduced SharePoint as an external storage option, we have been working on adding more features for this integration. Recently we made XfilesPro's bidirectional sync feature enabled for SharePoint in our latest release 5.2. Now Salesforce customers who are using XfilesPro to store and collaborate their files and attachments in SharePoint can use this newly launched feature to drive superior user experience.
With the new bidirectional component support, users can manage all their files stored in SharePoint directly from their Salesforce UI. So, as an end-user, you don't need to worry about the file location since you can see it right within your Salesforce UI. This feature will work for both Lightning & Classic users.
For Lightning
For Classic
Widely recognized as the best external file storage solution for Salesforce, XfilesPro connects Salesforce CRM with a wide range of Cloud (AWS, Google Drive, Team Drive, SharePoint, OneDrive, Dropbox) & On-premise (SMB, FILE, Windows Share) storage systems for easy & cost-effective external file storage. The application has a customer base of 200+ from multiple industries including financial, healthcare & life science, manufacturing, insurance, law, sports, retail, marketing, high-tech, real-estate, etc.
Get in touch with us to start an XfilesPro 15-Day FREE trial.