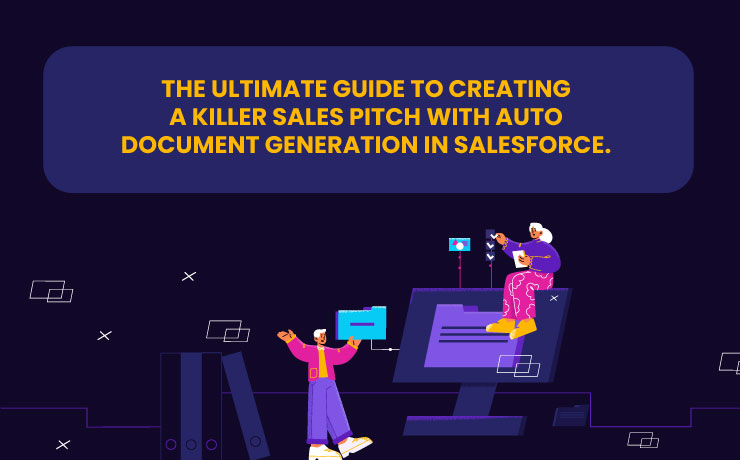 The other day you just launched your new product.
And now you need it to reach a wider target audience. How would you do it?
Sales pitches – Show and not tell
For successful selling, it is a must need to embrace the power of a sales pitch. The graph, the images, the reviews everything will speak for itself, and the time for convincing and converting them into customers will happen in no time.
Why a Sales Pitch?
Lasting Impressions – You will always want your prospects to keep coming back to you no matter what. With a persuasive sales pitch, there will be no looking back. With the very first-in-person interaction, the needed will be achieved.
Build Connections – Loyalty is not something that can be bought but gained. Never underestimate a strong business connection that you can have along the way. With a great sales pitch, you can gain their initial trust which can give rise to new business relationships.
Outshine competitors – A gentle reminder is that when you are thinking of a new idea, there is already someone else executing it. The competition is that high. So your first point of contact should be a lasting one to stand out of the box.
Boost Sales – With a good sales pitch, half of your marketing process is sorted. To upscale your product effectively, you just need a killer sales pitch and the right audience. This is going to give a substantial effect on boosting your sales.
Don't do this if you need leads
Letting out an abundance of facts: Leaving behind some mystery will only hype the curiosity even more. Oftentimes, letting out too much information can lead to the impression that you are an exaggerator.
Lack of visuals: If your sales pitch contains just walls of text, then your future prospect will eventually get bored and the essence of your product will not be consumed.
Reaching the wrong ears: As the owner of the product, only you know to whom it can serve the most useful. Your sales pitch will not even be opened if sent to the wrong set of audiences.
Playing hard to get: Always be there to acknowledge the queries and responses alongside sending a sales pitch. If your pitch is a winner and doing really well, then the queries you get will be immense.
To err is human. There is no escape from this. When you are using Salesforce as your CRM platform, all your customer data is stored there. Having to retrieve them and include them in your sales document, there is a high chance that it can lead to several errors. Even after getting all the right information, your precious business hours can go waste with multiple editing and proofreading. If talking about the brand elements, then there will be a lot of gaps if you plan to manually generate your pitch information.
So what Next?
Automated Document Generation is the answer to this
In this world of technology, will you not give automation a chance to generate your sales pitch? Keep one thing in mind, the larger the leads and opportunities in your Salesforce records, the more leads you can expect. Just thinking from the sales team angle will give you the outcome for this true-to-be circumstance. Being a market-proven effective CRM, Salesforce is the most reliable source to manage its data. So below reasons will justify why auto document generation will work the best.
Choosing the right template
Be it any document, the first important thing is to choose the right template. The appeal to anything is always very important. Hence choosing the right template is always crucial. If not, then there is always the option for uploading your existing template and getting your sales pitch done.
Opting for a doc type
Some prefer their sales pitches to be in a Word document whereas if you are willing to paint an elaborate and curious story, then PPT is your choice. If you are thinking of ditching the idea and going back to manual document generation because you think only a particular type of file can be generated, then you are wrong. The document generation supports multiple doc types and you can generate the same content in two different doc types as you wish.
Designs and font styles for you to weave tales.
The magic of automation does not end at just selecting templates. It just sets a nice layout for your pitch. An array of other designs and font styles are available that can, even more, beautify your content. You can choose the fonts that fit your idea of the product and can customize your document according to it.
Inclusion of Images and Videos
With just walls and walls of text, there is a high chance your future prospect can get lost and close your sales pitch halfway through. Is that what you were anticipating? So to add some spice to it, images, and videos come to the rescue. With the right and appropriate images, your pitch will automatically get converted into a digestible chunk of information making it more consumable.
Brand consistency is achieved
Your sales pitch acts as the welcome door to your product. Being the front face, it is very much needed to have your company elements represented in the right way. Brands are not built overnight. With a consistent style, it is constructed with each resource you put out there. By automation, there is zero chance that the placement of your logo or the regular fonts/colors used can go wrong. Only consistent representation can catch the attention of a sensible audience.
Time Saver
You create the first draft. You review it. You make some changes. You proofread it again. There are again some new changes. And the same process goes on. This is an unescapable loop and is painfully time-consuming. But with automation, your pitch is created in a single click. There is no round 2 or any do-overs. You cracked it the first time.
One-click Document Generation
Last but not least, all the above steps can be done with just a single click. The convenience and satisfaction that you will receive are going to be immense. With automation, your sales pitch is going to be loading in minutes. Your time is saved and you got the perfect sales pitch of the year. No innovation is going to top this.
Too many reasons to switch to automated document generation right? But now the hunt for it begins. When you choose an application to automate your document, it will be very much easier if you have something that is from a trustworthy brand and can help you with the day-to-day operations with much ease.
Introducing to you XfilesPro DocuPrime. Being one of the leading next-level doc-gen applications purely for your auto document generation needs in Salesforce, it is a must-invest app that will help you with every aspect of automating a document from scratch. It avoids all the manual errors that can happen when you fetch the data to include in your documents because of the process of automation. With its high-accuracy performance, this user-friendly application, requires zero editing, making it hassle-free to use.
Your dream sales pitch is on the way if you are interested in indulging in a customized demo of the product. Our product experts will be more than happy to respond to your queries and give you the desired outcome. Dive into the below link and book your call now.