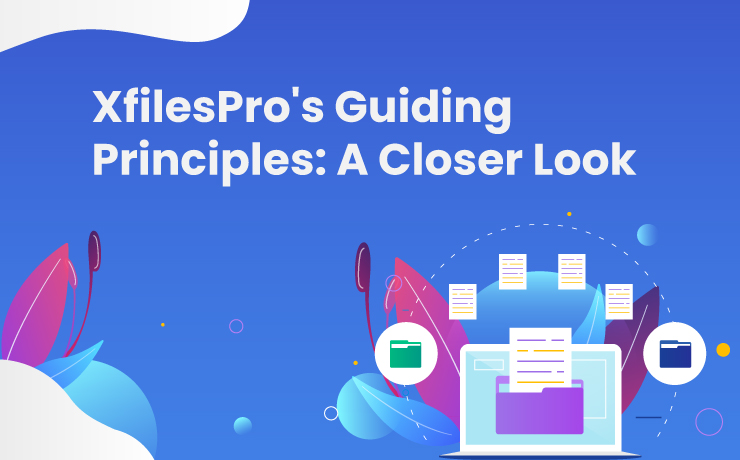 "Quality is our commitment to excellence, ensuring that we deliver the highest standards of products and services to our customers."
XfilesPro came to the market in the year 2013. With the pondering thought of how to augment the file management experience in Salesforce, our experts sat together and birthed XfilesPro. The managing of files in Salesforce was taking a toll on the #AwesomeAdmins and this was the time even when the best practices of file management in Salesforce were not of any use.
With the advent of XfilesPro in the AppExchange in the year 2013, there has been no looking back. With over 500 customers and 500K+ licenses, our customers are happy and exuberant as XfilesPro helped them automate their file migration process from Salesforce easier.
Captain FiDo, our product mascot, joined XfilesPro to lead our customers on the right path. For the past year, FiDo has been monitoring the file management process and is also a constant support to its users. In this blog, FiDo is going to direct you toward our core values and the reason for our success.
Also read: Everything You Need to Know About Captain FiDo
Hi. I am FiDo. Your best companion to help you enhance your file management process in Salesforce with XfilesPro. As much as I have observed, the reason why XfilesPro still tops the bar of file management in AppExchange is because of our core values which are explained in detail below.
By integrating XfilesPro into your Salesforce, the scale of your success will be grown to a higher level. As we gain more customers results in our growth, by using XfilesPro, the organization also has its own set of perks. All our customers have increased their ROI, enhanced better productivity, had smooth file management in Salesforce, and many more after integrating Salesforce into Xfilespro.
XfilesPro gives its first preference to its customers. It makes sure that the requirements are met and also in some cases customizes the capabilities as per the customers' choice. XfilesPro never fails to disappoint its customers and is always striving to give them what they came seeking.
XfilesPro is constantly innovating itself to serve its customers better. Pushing boundaries and thinking outside the box has always been their cup of tea to success. XfilesPro is striving to be at the forefront of technology and is committed to breaking the ground and delivering solutions for modern customers.
XfilesPro considers integrity as the bedrock of success. Honesty, transparency, and ethical conduct are something they consider as a mainstay. XfilesPro believes that integrity is essential to succeed and the trust their stakeholders place in it.
All the above core values are what made XfilesPro what it is today. Enduring a seamless file management experience in Salesforce today is one of the most essential aspects of success. These guiding principles have served as our beacon, showing us the way and paving the road to success. Together, we wholeheartedly embrace the spirit of creativity, unwaveringly uphold the principles of integrity, and strive to make a positive impact in all our endeavors.
That was FiDo helping you understand XfilesPro's core values from a deeper perspective. We are not anymore just a file management and storage optimization application but also have upscaled our capacity to help you automatically generate documents in Salesforce. XfilesPro and XfilesPro DocuPrime have been working hand in hand and helping several organizations to have their success redefined.
If you are looking to know more about how the products work, our product experts are always there to help you comprehend them better. Why wait? Click on the link below and get yourself a free demo.